BACHATA DANCE CLASSES / LESSONS / COURSES IN DUBAI
James
&

Alex is the best Dance Studio, School, Academy in Dubai for Bachata Classes

&

Course with the best Dance Curriculum

&

Dance Program.
Bachata today is a global phenomenon with thousands of new dancers joining the bachata craze! Why? The dance has evolved from the traditional Dominican to a more modern, urban style which is more approachable and exciting.
The music is romantic and sensual but is not necessarily slower than the salsa music variant.  Bachata Sensual variation is one of the fast-growing dances in the last 5 years.
There are 3 kinds of bachata styles that will be introduced to you:
Dominican style
Moderna / salsa style
Sensual/ fusion style
Bachata Dance Partner Work Courses (beginner / Intermediate / advance)
All the essential techniques in Bachata Dance for leaders and followers
Secrets and tips only known by the best dancers in the world.
Routines that are technically broken down in fine detail for both leader and follower
Step by step guide by professionally trained dancers
All Bachata styles are covered: Moderna, Dominican, Sensual, Fusion etc
What we offer in our bachata courses:
We are focused in preparing you to develop your skills at a steady and easy pace. The idea is to slowly build up the techniques by specific fun drills. Overtime you will be able to switch between all the styles while you are dancing on the dance floor.
Why choose our bachata course?
Premium location in Dubai
Experienced Instructors for each lesson
Technique of Lead-Follow for all levels
FREE Social dancing after the lessons
Spacious Dance Floor with capacity of 50-100 people
Great music & friendly atmosphere
You do not need a partner.
You can start at any time.
Learn Bachata
Meet people!
Have fun!
BEGINNER/ IMPROVER BACHATA CLASSES:
Level 1 and Level 1.5 (2-3 months / 8-12 weeks) offered twice a week.
The 3 months curriculum introduces you to the fundamentals of bachata with combinations and patterns that you can start using on the dance floor immediately. These levels are focused on the foundations and mainly focus on the traditional style originated in Dominican Republic. Students start with a warm-up that teaches the basic steps and simple turns. You will also learn to get close with your dance partner– no partner is necessary, as everyone rotates in class! While learning the basic step for this dance is easy, this dance is all about hips and attitude! Finally, you will also be exposed to the music, the rhythms and counts for helping you develop strong ear training.
BACHATA INTERMEDIATE CLASSES:
Level 2 – 3 (6 months) offered twice a week
Pre-requisite: Beginner bachata course / Demo class with instructor to evaluate level
In this level you will be able to develop over the patterns you have learned in the previous courses. Students start with a warm-up that teaches spins, footwork, and hip movement. More intricate steps, different hand positions, and specific turn patterns are the focus in partner-work, where students rotate to dance with each other. Emphasis is placed on hip-movement and smooth body movements and transitions, which characterize this dance as the most romantic of the various Latin styles. Furthermore, students will be introduced to the SENSUAL movements – which includes body waves, circular motion, body movements, isolations of body parts, etc.
BACHATA ADVANCE CLASSES:
Level 4 (4 months) offered twice a month.
Pre-requisite: Bachata Intermediate course/ Demo class with instructor to evaluate level.
As advanced dancers you will be taught complex techniques, modern combinations, tricks and dips, and advanced body movement. Learn how to execute syncopated Dominican style footwork. Learn body isolation exercises and drills to help you to incorporate the Bachata body movement needed to make this dance look effortless.
What clothing should I wear?
Wear any clothing you'd wear on a regular day and shoes that won't slip off your feet easily or don't grip the floor too much.
NOTE: Please remember you are dancing with a partner so personal hygiene is important.
Am I too old to dance?
You are never too old to dance or to learn to dance! We have adults of all ages taking our classes so you will not feel out of place.
Do I need a partner?
No. We rotate partners throughout class so you'll get a chance to dance with everyone and meet new friends! 🙂
https://jamesandalex.com/wp-content/uploads/2020/01/New-Kids-Term-starting-January-2020.jpeg
1080
1080
James & Alex Dance Studios
http://jamesandalex.com/wp-content/uploads/2014/11/James-Alex-approved-Logo.png
James & Alex Dance Studios
2020-09-07 11:47:00
2020-09-07 11:46:48
New Kid's Term starting September 2020.
https://jamesandalex.com/wp-content/uploads/2020/01/a-great-variety-of-dance-classes-for-all-levels.jpeg
1000
800
James & Alex Dance Studios
http://jamesandalex.com/wp-content/uploads/2014/11/James-Alex-approved-Logo.png
James & Alex Dance Studios
2020-09-07 11:45:00
2020-09-07 11:44:35
A great variety of dance classes for all levels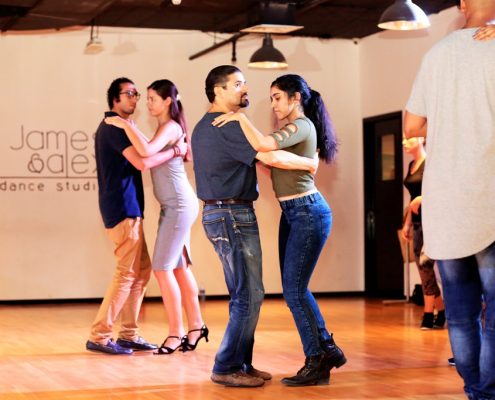 SalsaSaturday Salsa Level 1 - 5-6pm Salsa…
https://jamesandalex.com/wp-content/uploads/2018/12/Kizumba-1.jpg
683
1024
Eyad AlHafez
http://jamesandalex.com/wp-content/uploads/2014/11/James-Alex-approved-Logo.png
Eyad AlHafez
2020-09-07 11:30:00
2020-09-07 13:08:26
Salsa, Bachata & Kizomba Courses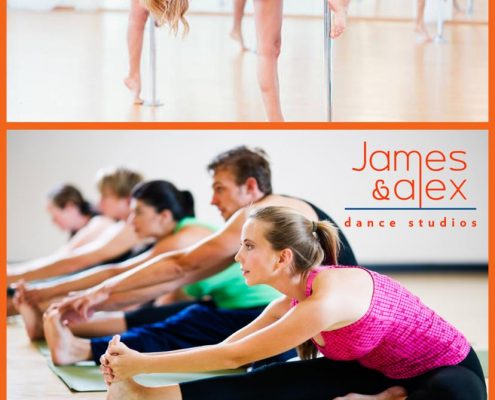 https://jamesandalex.com/wp-content/uploads/2020/01/Join-our-weekly-Pole-Fitness-Stretch-Class.jpeg
1000
647
James & Alex Dance Studios
http://jamesandalex.com/wp-content/uploads/2014/11/James-Alex-approved-Logo.png
James & Alex Dance Studios
2020-01-15 17:33:30
2020-09-07 12:02:25
Join our weekly Pole Fitness & Stretch Class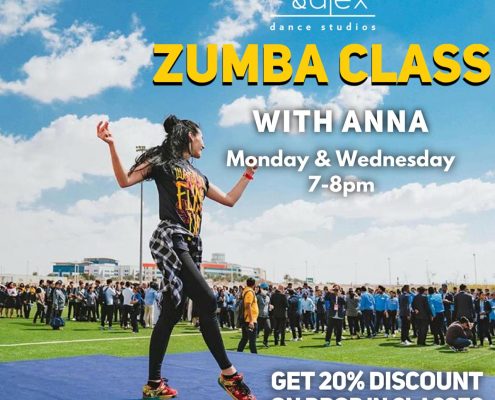 Take advantage of our Sep back to school offer of 10%…
https://jamesandalex.com/wp-content/uploads/2019/09/James-Alex-Dance-Studios-Zumba-Classes-Sep-2019.jpg
1000
1008
Eyad AlHafez
http://jamesandalex.com/wp-content/uploads/2014/11/James-Alex-approved-Logo.png
Eyad AlHafez
2019-09-15 15:34:24
2020-09-07 12:00:31
Regular Zumba Drop-in Classes – Monday & Wednesday at 7pm
Our next term starts on 14th of September and ends on 14th of December…
https://jamesandalex.com/wp-content/uploads/2019/08/James-Alex-Dance-Studios-Sep-2019-Kids-Dance-Term.jpg
1080
1080
Eyad AlHafez
http://jamesandalex.com/wp-content/uploads/2014/11/James-Alex-approved-Logo.png
Eyad AlHafez
2019-08-24 18:31:00
2019-08-24 19:15:45
New Kids Term Starting 14th September 2019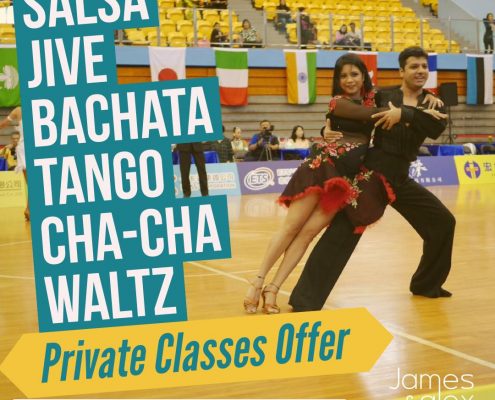 https://jamesandalex.com/wp-content/uploads/2019/07/James-Alex-Dance-Studios-Latin-Mix-Private-Classes.jpg
1080
1080
Eyad AlHafez
http://jamesandalex.com/wp-content/uploads/2014/11/James-Alex-approved-Logo.png
Eyad AlHafez
2019-07-31 16:05:16
2019-08-24 18:23:22
Special Offer – 10 Discounted Private Latin Mix Dance Classes (Salsa, Jive, Bachata, Cha Cha)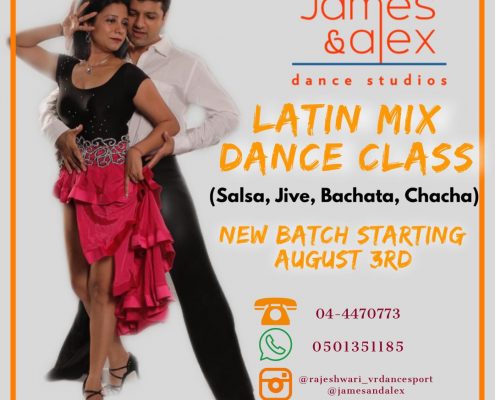 https://jamesandalex.com/wp-content/uploads/2019/07/Latin-Mix-Dance-Classes-James-Alex-Dance-Studios.jpg
1080
1080
Eyad AlHafez
http://jamesandalex.com/wp-content/uploads/2014/11/James-Alex-approved-Logo.png
Eyad AlHafez
2019-07-31 15:28:05
2019-07-31 15:46:05
Introducing Latin Mix Dance Classes (Salsa, Jive, Bachata, Cha Cha), Every Saturday & Tuesday