James & Alex Dance Studios is the vision of two of Dubai's most successful salsa dancers.
After having established one of the largest student followings in the city, James & Alex decided to open their own venue dedicated to dance. The result is an incredible 4000 sq ft venue, which boasts 3 studios in a key location in Dubai Media City.
What Our Customers Say About Us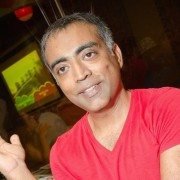 In the last 10 months since I took up dancing, I've been able to learn and improve continuously thanks to James & Alex. Their attention to detail and rigour  has played an instrumental role in my improvement, it also helps that their instructions are clear and precise.
The two amazing things about James & Alex Dance Studios are the instructors and the quality of instruction. James Castro, one of the main salsa instructors loves his job & teaches every single of his lessons with a lot of passion & patience. Alex, the other main salsa instructor is a great person who creates plenty of joy with her sense of humour. The quality of instructor creates a rapid learning process and I've progressed a lot as a student of the studio.