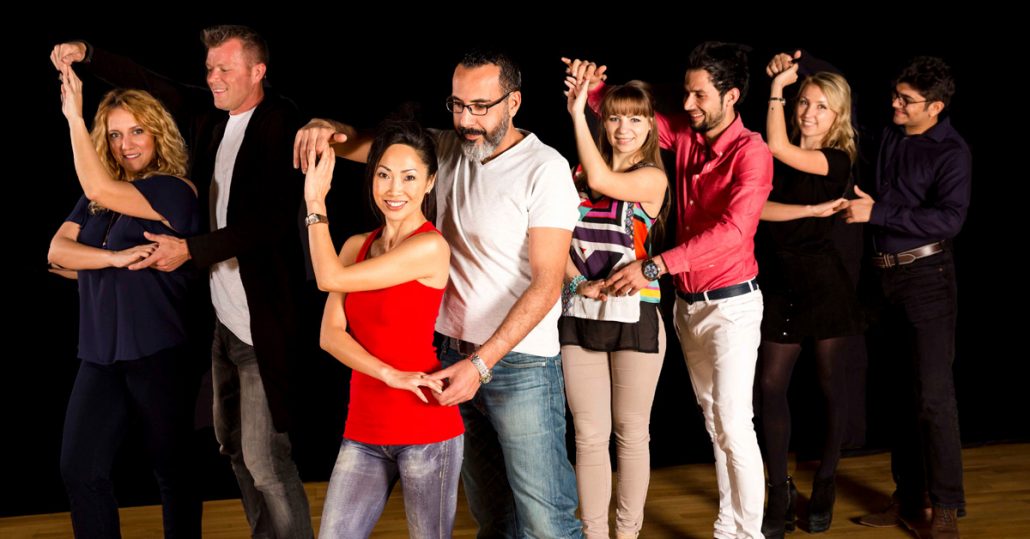 If you want to learn salsa read this!
Salsa is probably the most social dance style which is why it is one of the most popular dances today. Its a great way to meet other people and build your social life and as almost every city in the world has a salsa scene its a great way to meet people when you travel.
I don't have a partner and don't feel comfortable coming alone…
During a salsa class we rotate partners every few minutes so you will never feel left out. Many of our students come on their own and will quickly make friends with other students in the classes. As salsa nights can be intimidating at first our students often end up arranging to go to salsa nights together which makes the nights much more enjoyable
Maybe you feel that are slow at learning and will embarrass yourself..
The majority of people feel like this before coming to their first class. In reality most people take time to get the hang of the basics but our incredible instructors will get you dancing much quicker that you think! Everyone in your class will be the same level as your are and probably will thinking the same thing.
We specialize in teaching people to dance and get them on the dance floor in the shortest time possible in a relaxed and comfortable environment. Throughout the last 16 years we have perfected our syllabus and along with our experienced instructors we can achieve results in the shortest time possible.
Signup online today and take a trial class for only AED 49!
On check out select "1 X Group Salsa Class" and use the payment code "TRIALCLASS" without the quotes.